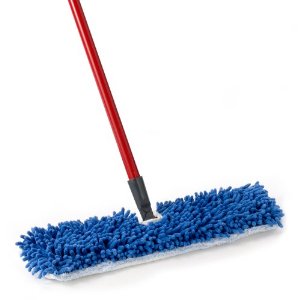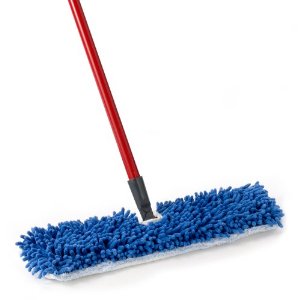 We at Camberg Commercial Cleaning know a thing or two about mops. We've built our business on providing sparkling floors to businesses of all kinds, from schools, where floors are covered with crayon marks and ham sandwich remains, to warehouses in which toxic spills are a daily occurrence.
What have we learned? It takes a special tool to do the dirtiest jobs right. Even if you've worked up the gusto to tackle that dirty, sauce-stained floor, an old, floppy mop may not get your surface as shiny as you know it can be and could end up dragging debris along with it. In addition, custodians can learn a thing or two from this list by making sure not to use a dirty mop that has been contaminated by chemicals or another mess to "clean" another floor.
How can you avoid using the wrong mop? Select the right one, of course! Just like choosing the right husband or wife, selecting the best mop for your job can make the difference between happiness and a mess (I joke . . . but really!)
Consider the following tips for choosing a mop that meets your needs!
Heavy Cotton
This mop works well for one-time cleanup jobs, including fluid spills. This type soaks up a large amount of fluid. However, you'll want to throw it away once the task is done.
Blended Variety
Mops with stitched bottoms can be used to jobs requiring much absorbency. This type can sustain between 25 and 50 launderings before you'll need to throw it away.
Microfiber
We love these! Microfiber flat mops are excellent tools for low moisture cleaning and are especially effective at cleaning quarry or ceramic tile and grout. You can also use them to wash your walls, as they cover a broad surface area. These mops are lighter than the former two types and can be thrown in the wash many times without damage. However, be sure to launder separately from cotton or clothing fibers and avoid bleach, fabric softener, and high heat when washing, as all of these can damage the microfiber and reduce cleaning ability.
Whether you're cleaning your office bathroom or your kitchen floor, choosing the right mop for the job is essential. Do yourself a favor and learn about different types of mops, above, so you choose the best one for your job. When the stains get tough, the tough get mopping!