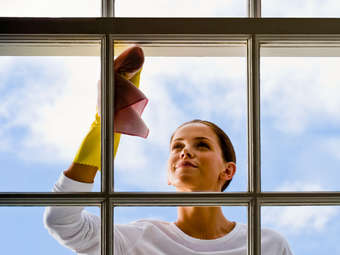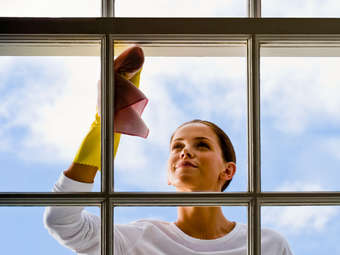 Your home and your office have something in common: both need regular cleaning to remain sanitary, comfortable places that encourage productivity as well as calm.
Far from one-size-fits-all, cleaning businesses provide domestic and/or professional-setting services, both of which target vastly different client bases. In order to obtain the results you deserve, you will need to choose a company that not only cleans your desired location, but fulfills your expectations of a job well done.
Domestic Cleaning
Domestic cleaning services handle cleaning on a compact scale. Homes have less rooms than office buildings and thus require less time and staff to clean. However, keep in mind that domestic jobs require deep cleaning of heavily-trafficked areas of your home, including the bathroom and kitchen, on a regular basis to maintain a high level of cleanliness. In addition, chores like washing and ironing clothing may be included in some packages.
Commercial Cleaning
Companies like Camberg Commercial Cleaning must be jacks of all trades. Not only do we offer sparkling-clean solutions for the interior of your office or industrial building, but we perform indoor and outdoor window cleaning, to provide a well-lit, pleasant atmosphere for your employees that also saves you money on energy costs. Our expert janitors are well-trained in the mixing of cleaning formulas to best target each area of your office, from floors, to carpets, to restrooms and desk surfaces.
Commercial cleaning teams, generally speaking, have the added responsibility of meeting the needs of more individuals than domestic services do. The interior and exterior of a business must appeal to clients as well as employees, and so must address a wider array of issues. Commercial cleaning employees may be called upon to fire up a power washer to help get rid of moss coating the outside of a building just as quickly as he would be to mop the basement floor.
We Adapt to Meet Your Company's Needs
They key word in commercial cleaning is adaptability, and we at Camberg are proud to provide this in spades. What does this mean? We are ready and willing to clean your property to the very best of our ability, even if it means using an out-of-the-ordinary skill or product.
Is there a tough cleaning project you've been putting off at your office or warehouse? Ask us. We'll do whatever we can to help.
What do you look for in a commercial cleaning business? We're all ears!